Grills and Fireplaces carries the finest outdoor living brands including Breezesta Outdoor Furniture and Quality Cushion Factory.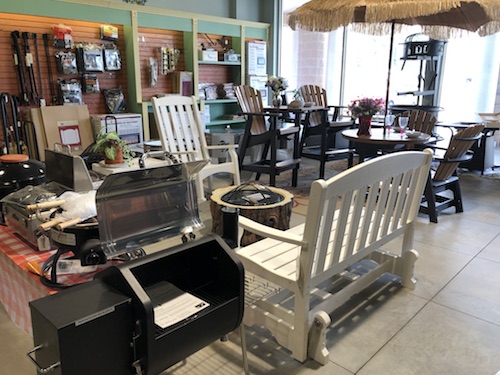 BREEZESTA OUTDOOR FURNITURE
Until Breezesta Poly Outdoor Furniture, the great outdoors wasn't so great on outdoor furniture. Metal rusted. Wood splintered. Paint faded and chipped. Webbing tore. Aluminum frames bent. Every year thousands of HDPE milk jugs and water bottles are rescued from America's waste stream and recycled into sturdy poly lumber at our Lancaster, PA plant. The result is safe, maintenance-free, stylish furniture that is affordably priced for your backyard or patio.