Grills and Fireplaces provides the industry's leading brands for your summertime barbeque including Big Green Egg, Napoleon, Portable Kitchen, Broilmaster, Fire Magic, DCS and Camp Chef.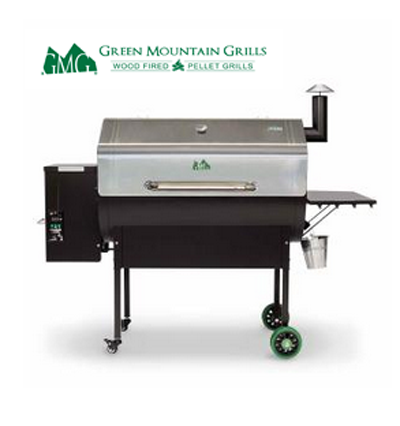 Green Mountain Wood Pellet Grill
A motor turns an auger which feeds pellets into a firebox. There, a hot rod automatically ignites the pellets, and a combustion fan keeps them burning. A fan inside the hopper maintains positive pressure which prevents burn-back in the auger tube. A sensor mounted inside the grill sends data to the on-board computer ten times every second, and the controller adjusts the air and pellet flow to maintain the temperature you set.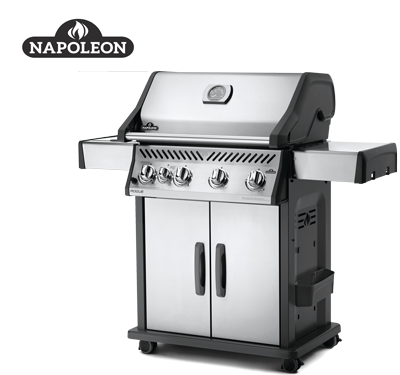 Napoleon Grills
Napoleon takes the art of grilling to a higher level. Every feature, every material is engineered to give ultimate performance - so you can create unforgettable meals and memorable moments. And just like you, we're
not some rookie behind the grill. Napoleon is a family-owned company with over 20 passionate years of grill-making experience. Offering Infrared SIZZLE ZONE, Iconic WAVE Cooking Grids, and much more to make your grilling experience the best.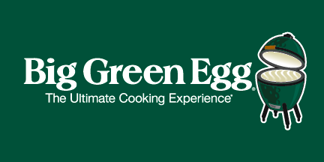 Big Green Egg

The Big Green Egg is a modern-day evolution of these ancient cookers. Its design is modeled on the clay cooking vessels used during the Chinese Qin Dynasty and then by the Japanese beginning in the 3rd century. Ironically, from the origins of the domed cooker back in China's Qin Dynasty, today there are many fake "EGGs®" and inferior copy-cat kamado style cookers coming into the USA from China! What you purchase from Grills & Fireplaces will always be a genuine Big Green Egg. The Big Green Egg stands alone as the most versatile barbecue or outdoor cooking product on the market, with more capabilities than all other conventional cookers combined. From appetizers to entrees to desserts, the Big Green Egg will exceed all of your expectations for culinary perfection, and with five convenient sizes to choose from, there is a Big Green Egg to fit any lifestyle!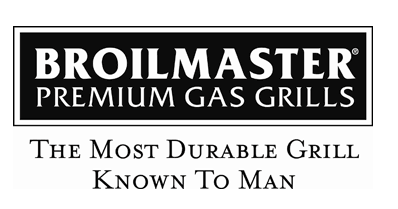 Broilmaster Premium Gas Grills
Broilmaster has been manufacturing Premium Gas Grills every year since 1966. Broilmaster's unique grill head featured a deep bottom casting that allowed more uniform temperature across the cooking grid. Today, Broilmaster offers models with multi-level cooking grids, separate burner controls, stainless steel griddles, and the company's exclusive Smoker Shutter which doubles the grill's versatility by allowing backyard chefs to slow roast and smoke game, poultry, and other large cuts. Many owners hold onto their grills for 20 years or more and some have been cooking on their Broilmasters for 30 to 40 years. While other grill brands have come and gone, and many have gone overseas, Broilmaster soldiers on as one of the few gas grills still made in the USA.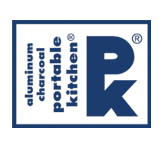 Portable Kitchen
The Portable Kitchen® is the finest cast aluminum barbecue grill available on the market today. The classic design of our unique barbecue grill will enhance the beauty of your patio or deck. The durable construction of this grill will ensure many years of enjoyment grilling, smoking or roasting your favorite recipe. The hinged grid allows easy refueling with charcoal or wood chips during low heat smoking and roasting. The versatility of this grill allows you to use it as a smoker, high-heat searing, or slow roasting, You'll have unbeatable cooking control. While The PK Grill is an excellent addition to any backyard, the oven can be easily be detached for tailgating and camping.

Wilmington Grill
Wilmington Grill produces the ultimate stainless steel gas cooking system, grills built for a lifetime of high-quality grilling performance. Whether you are tailgating or camping and need ultimate portability, or looking to make a permanent addition to your deck or patio, we have a Wilmington Grill to meet your needs. Featuring an exclusive seven-sided top, cast stainless steel burners and heavy gauge stainless steel construction, Wilmington Grill's gas grills are available in propane, natural gas and charcoal models that offer heavy gauge construction and the features you'll love. Wilmington Grills are designed and built for a lifetime. Heavy gauge 304 stainless steel body combined with the durability and performance of cast stainless steel burners consistently delivers high quality performance and durability even in the harsh environment of the coast.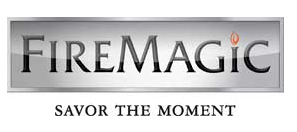 Fire Magic
The secret weapon of the top Professional Chefs in New York is their Fire Magic Barbecue Grill. Most were introduced to Fire Magic as guest chefs on the Today Show on NBC. Once you have cooked on a Fire Magic, you are hooked. You see, while not the best known brand they have been making Professional Quality Grills right in LA since 1937. Fire Magic grills produce the hottest temperatures that sears the meat, sealing in the natural juices so your steaks just taste better! There's a 1000 degree difference between high and low. On low it's low enough to be slow cooker, on high the stainless steel glows infra-red. For 1 1/2" rib eye steaks, just set it to medium. And don't forget to create those beautiful cross hatch marks - the sign of a true professional.
DCS
DCS Outdoor Grills are simply the most advanced grilling system available for on-cart or built in applications. At DCS we combine the latest grilling technology and innovation to deliver the ultimate in outdoor cooking performance and control. Every DCS grill is handcrafted and constructed entirely of heavy gauge type 304 stainless steel. DCS by Fisher & Paykel offers the ultimate accessibility. With storage access to your LP tank, marinating meats, wood chips or grill covers. With assisted chill you now have the perfect place to keep your drinks chilled.

Camp Chef
When it comes to cooking in the outdoors, nobody does it better than Camp Chef - the leader in outdoor cooking innovation. Our signature stoves provide the heat, cooking space, and versatility to easily cook for whatever outing you have planned. Discover what thousands of others have already learned - Grill, griddle, boil or fry; Camp Chef is The Way to Cook Outdoors. Add mouth-watering smoke flavors like hickory, mesquite, apple, cherry and a number of other woods to your favorite cut of meat. You'll be amazed to find out just how easy smoking food can be with a Camp Chef smoker. Whether beef, pork, fish, or bird; you can infuse that unmistakable smoked flavor and treat your taste buds to something special.